OpenAI has moved quickly and efficiently to find a new CEO, with Sam Altman and Greg Brockman expected to resume their previous roles.
According to several US media reports, OpenAI's board of directors is negotiating with Sam Altman to return as CEO. Pressure from investors like Microsoft and other financial backers, as well as senior employees, is said to be the driving factor. Microsoft CEO Satya Nadella reportedly personally lobbied for Altman.
Internally, Chief Strategy Officer Jason Kwon allegedly spread optimism in a memo that Altman and Brockman would return, according to The Information.
The senior scientists who left following Altman's firing will also return. OpenAI should remain a place for people who want to work at the highest level on AGI research, security, products, and policy, Kwon wrote.
Most recently, Altman was said to be "ambivalent" about returning and called for structural changes in the company's management. But he has since taken to Twitter.com to say: "I love the OpenAI team so much." Interim CEO Mira Murati and Greg Brockman responded with a heart emoji. So it looks like a deal has been struck.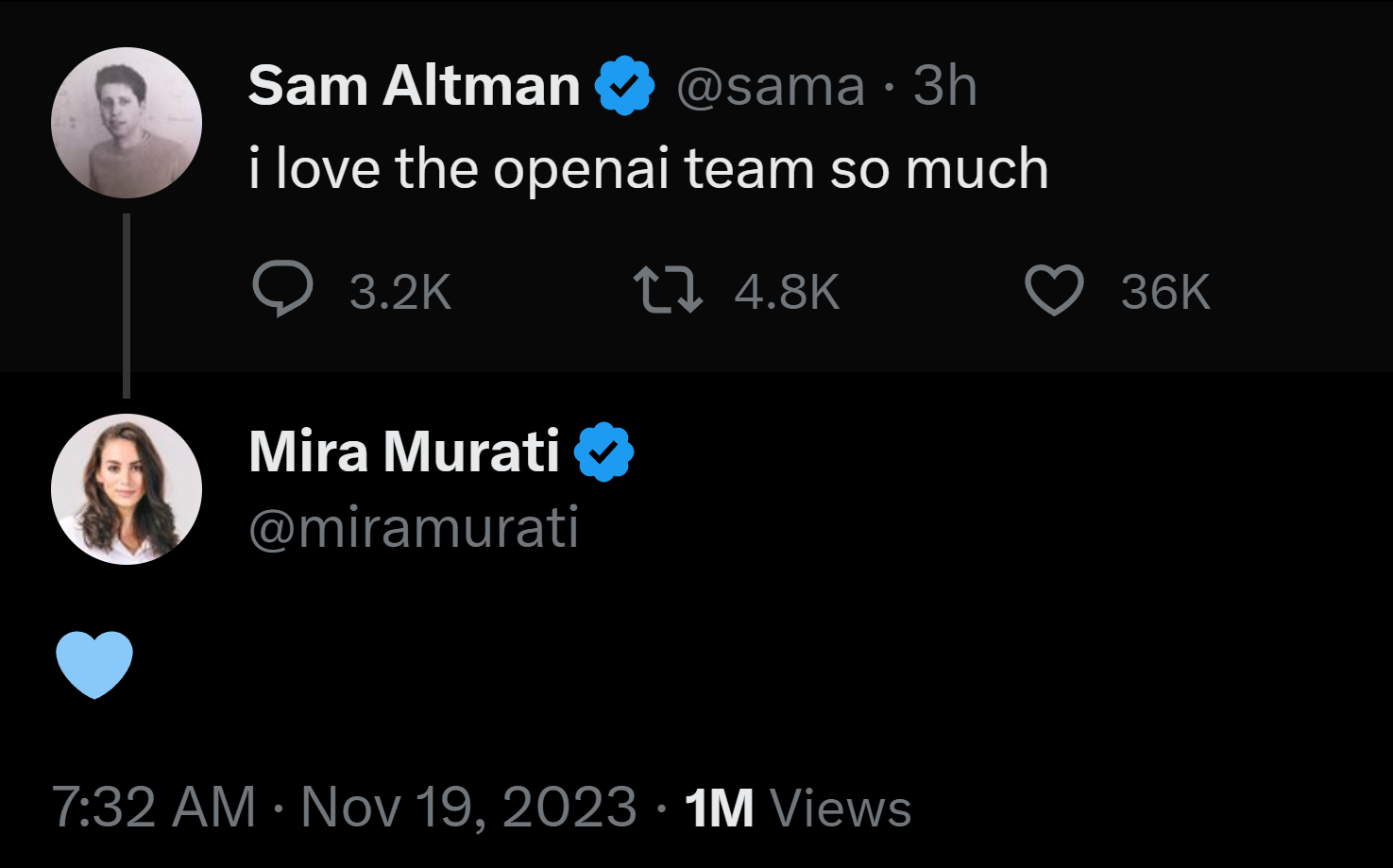 According to The Verge, the matter is not over yet: The board had agreed in principle to bring back Altman and Brockman and resign themselves, but let a deadline pass by which many employees wanted to resign, The Verge reports, citing a source close to Altman.
On Twitter.com, OpenAI employees are already expressing their motivation for Altman's expected return. "I truly believe OpenAI team may become stronger than ever in the next few months," writes Will Depue, with other OpenAI employees echoing his sentiments.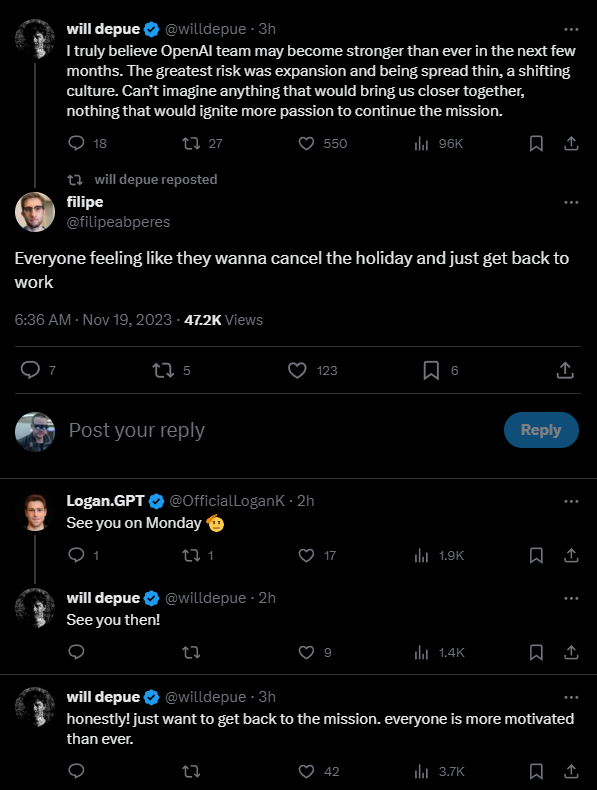 Ilya Sutskever and board member Adam D'Angelo, CEO of Quora, will almost certainly leave the board upon Altman's return. It is unclear whether Sutskever will have to leave the company as well, as he plays an instrumental role in OpenAI's operations. Bret Taylor, the former co-CEO of Salesforce Inc, is being discussed as a new board member, Bloomberg reports.
Sutskever's strange move
The Information confirms once again that the dispute between Sutskever and Altman was primarily triggered by OpenAI's approach to the conflict between AI commercialization and safety.
Recommendation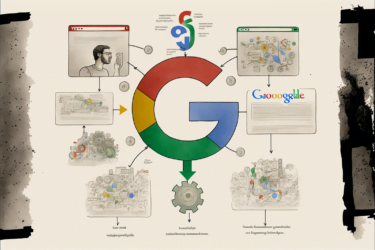 But let's assume that the sources are correct in this case: Altman's ouster would presumably have ensured that the proponents of rapid AI development would have rallied around Altman and Brockman's new AI company, with which Altman had already threatened the rest of OpenAI. This company would have attracted a lot of capital and talent.
On the other hand, proponents of slower, safety-oriented AI development would have rallied around Sutskever, Murati, and OpenAI, but would have been underfunded compared to the fast team if investors had bailed out and the pace of commercialization had slowed at the same time.
In addition, the fast team would have no one to slow them down. Following Sutskever's logic, the result would be an even greater safety risk, and that OpenAI, including him and his safety research, would become less important overall. A disservice to AI security.