The master of horror, Stephen King, uses a vivid example to show why he does not yet see AI creativity as a horror scenario for authors. But even if AI gets even better, he would not oppose machine creativity.
Authors are suing Big AI because big language models have been trained on their copyrighted works. Even Stephen King's.
There are two facets to this: One is the potential for copyright infringement without compensation. The other is the risk that the AI itself will become a talented author based on these works, possibly replacing the original author.
When training an AI, the quality of the data is critical to the model's capabilities. GPT-4 and the like are also capable of reliably imitating the style of individual authors.
Stephen King not yet afraid of AI creativity
Stephen King does not yet see AI writing as a threat. In an op-ed for The Atlantic, King writes that he has yet to see a single AI text that is better than the sum of its training material.
"AI poems in the style of William Blake or William Carlos Williams (I've seen both) are a lot like movie money: good at first glance, not so good upon close inspection," King writes.
As an example of true creativity, he describes a detail of a murder scene in his forthcoming book: the victim is shot in the head, but the bullet leaves a small dent in the forehead that curves outward rather than piercing the victim's skull completely.
For King, this dent is a "genuine creative moment" that influences the rest of the story: the killer is haunted by the image of the dent. The idea came to King during the writing process.
A machine could "not yet" produce such creative moments because it was not sentient. But King says there are arguments that AIs could be or become sentient. "If that is true now or in the future, then creativity might be possible," King writes.
Recommendation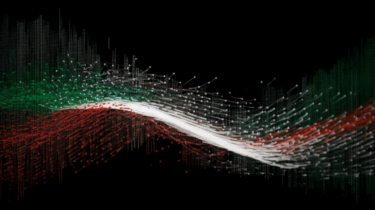 King won't object to his work being used to train AI
King also comments on the copyright debate, saying that even if he could, he would not prevent his work from being used to train AI. That would be like a worker trying to stop industrial progress by "hammering a steam loom to pieces", King writes.
The 75-year-old admits that the fact that he doesn't feel threatened by AI is partly due to his age and success.
But he also recalls the novel "Colossus" by D. F. Jones, in which a world-spanning computer becomes sentient and tells its creator that humanity, shocked at first, will learn to love and respect it in time.
The computer's creator exclaims a startled "Never," but the narrator has the last word: "Never?"